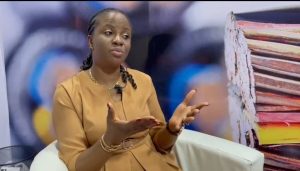 Michael James
Leeds, England — As part of efforts to deepen local content development initiatives among Nigerian students in cable manufacturing MicCom Cables and Wires Limited is set to partner with the Oil and Gas Trainers Association of Nigeria (OGTAN) to take on training and technology transfer opportunities.
The Chief Operating Officer of MicCom, Bukola Adubi, stated this on the sideline of the just concluded 2023 NOG Energy Week, which was held in Abuja with the theme "Powering Nigeria's Sustainable Energy Future."
MicCom has been playing a key role in capacity building such as donation of Electrical/Electronic Laboratories to LAUTECH, Ogbomosho in Oyo state; establishment of MicCom Funds for Teaching and Research at Obafemi Awolowo University, Ile Ife; construction of Physics Laboratories at Bowen University, Iwo, Oyo state; and building and donation of Technical Workshops in Lagos and Osun States.
"With our proposed partnership with the Oil and Gas Trainers Association of Nigeria (OGTAN) we shall take on training and technology transfer opportunities with Nigerian students to encourage local content development initiatives, especially in the cable manufacturing sector," Adubi said.
"At the core of our R&D is our partnership with OAU, LAUTECH, and BOWEN Universities, which features laboratories which MicCom has donated where research and development functions in the fields of electricity and electronics, allowing us to accelerate development speed, and along with a firm understanding of customer needs that ultimately guides our processes.
"The facility also aims to be a base for the development of technology through cooperative efforts with raw material manufacturers and joint research projects between industry and academia, bringing together advanced technical information and specialists from each field, as we keep our eyes on the future."
On challenges confronting manufacturers in the country, Adubi listed inadequate power supply, high energy costs, lack of access to renewable energy sources, inefficient energy utilization, limited financing options, and lack of technical expertise as some of them.
"Addressing these challenges requires a comprehensive approach involving government support, policy reforms, investments in renewable energy infrastructure, promotion of energy efficient practices, and capacity building initiatives for us manufacturers. The conversation has started and will continue. We are optimistic about the entrance of the new government," she noted.
Adubi moderated a panel session at the conference tagged, "Capacity Development for Emerging Opportunities."
Summarising the session, the MicCom boss said: "Capacity development refers to the process of enhancing an individual's or organisations ability to effectively respond to and capitalise on new and evolving opportunities in various sectors generally and in the oil & gas sector particularly. It involves acquiring new knowledge, skills, and resources to adapt to changing circumstances and maximize potential benefits.
"The goal is to enable organisations to identify and understand emerging trends, technologies, and markets and to then develop the necessary capabilities to take advantage of these opportunities. Including but not limited to training programmes, mentorship, networking, and access to resources and funding.
"By investing in capacity development, organizations can stay ahead of the curve, innovate and remain competitive in a rapidly changing world. It allows for continuous growth, adaptability, and sustainability."
To sustain Nigeria's energy sector for the future, she suggested investment in renewable energy; fostering of collaborations and partnerships; enhancement of technical skills and knowledge; strengthening of regulatory frameworks; promotion of entrepreneurship and innovation; and improvement of infrastructure and grid stability.
Follow us on twitter