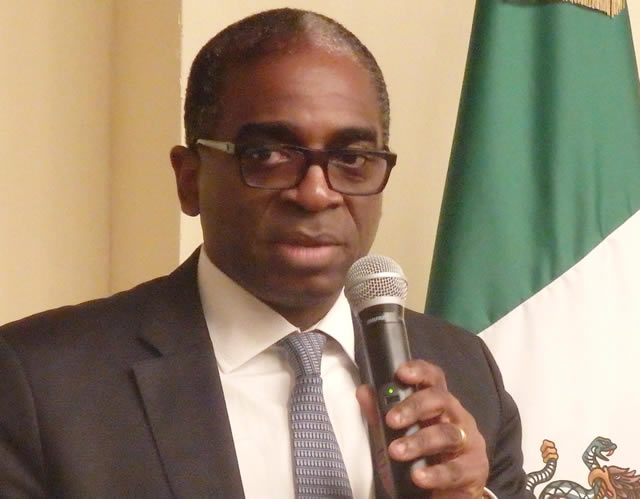 Oscarline Onwuemenyi
30 September 2017, Sweetcrude, Abuja – As part of the measures by the Federal Government to diversify the economy, the Director General of Nigerian Export Promotion Council, NEPC, Segun Awolowo has unveiled $30 billion revenue target from non-oil sources.
This will be an increase of $25 billion from the current $5 billion.
Mr Awolowo announced this plan yesterday after the National Economic Council (NEC) meeting chaired by Vice President Yemi Osinbajo at the Presidential Villa – the Governor of Ebonyi, Mr. Dave Umahi, the Governor of Kwara, Mr. Ahmed Abdulfattah and the Governor of Kebbi, Alhaji Atiku Bagudu.
Mr Awolowo said Nigeria was going through the sharpest fall in export revenue in her history, losing over $100 billion (N30 trillion) between 2015 and 2017 due to the crashing oil prices, which resulted in the recession.
According to him, "The plan is called the 'Zero Oil Plan'. Council was informed that there was urgent need to rapidly ramp up non-oil exports as our future earnings from crude oil face significant headwinds.
"The Zero Oil Plan aims at earning at least $30 billion from non-oil sources in the near to medium term as against the current earnings of about $5 billion."
Mr. Awolowo said the objectives of Zero Oil Plan is to add $150 billion to Nigeria foreign reserves in the next 10 years, as well as create 500,000 jobs, lift 10 million Nigerians out of poverty and integrate each state of the federation into the export value chain.
He said that the focus of the plan is the export of the following crops: rice, wheat, corn, palm oil, rubber, hides and skin, sugar, soya beans and automotive parts among others.
Awolowo listed the destination countries for Nigeria's exports to include Netherlands, China, Iran, Germany, United Kingdom, France, Spain, Italy, India, Saudi Arabia, among others.
He said Nigeria Export-Import Bank (NEXIM) briefed the Council on the "States Export Development Initiative" which is being pursued as a medium to a long-term strategic plan aimed at stimulating and increasing deliberate funding intervention to SMEs in the non-oil sector for the attainment of its objectives.
He added that the initiative is built on schematic transaction dynamics with key features like provision of a dedicated funding of a minimum of N5 billion as a pilot phase with a window for other facilities and partnership for transactional support.