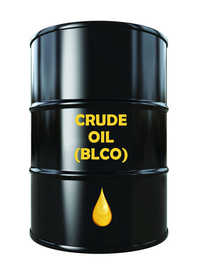 OpeOluwani Akintayo
25 December 2017, Sweetcrude, Lagos – Nigeria's crude oil witnessed "little activity" at the market in the past week.
According to Reuters report, while Angolan crude was offered at steady levels as at Friday, the Nigerian crude was not completely cleared.
Although the report quoted no specific figure, it said a "number of cargoes" were still available from Nigeria's January offer programme.
As at Wednesday, Qua Iboe was reported to have been offered at dated Brent plus $1.90 a barrel.
Qua Iboe crude oil is produced from numerous offshore fields in the south-eastern Nigeria, east of the Oso field.
The crude, from fields, 20 to 40 miles offshore from south-east, are brought to shore via seabed pipeline system to the Qua Iboe terminal, QIT, jointly operated by ExxonMobil which own 40% and the Nigerian National Petroleum Corporation, NNPC, owning 60%.