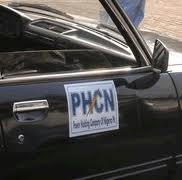 31 August 2013, Lagos – The problems PHCN is causing Nigerians have gotten to an alarming state. If you are a visitor to the country, you would not need to be told that the country is having a serious issue with power supply. While majority are complaining of serious power problems, some are still saying that there is no problem and that power is being dispensed equitably.
The sector is epileptic —Arthur Oguezeh
The inconsistent nature of PHCN service in the country is so bad that some experts have described it to be epileptic in nature. This has been one of the major reasons why most industrialists are afraid to invest in the country and it is making the rate of unemployment to be very high. In my area in Ikotun,Lagos State, though they say that they are sharing the supply, we cannot still differentiate between when it is our turn and when it is not because, it is complete blackout all through. Power supply is not consistent. It is so bad.
It's not that bad here—Ogeri Ndume
We don't really have much problem in the area where I am staying. But other parts of the State are really finding it very hard. Some areas stay for weeks and even months without power supply while others enjoy power supply. My question is, does it mean some people pay for it and others don't or some are more important than others?
They should justify their pay—Andy Oke
I have no doubt than to believe that Power is the most corrupt sector in the country. They never make mistakes in collecting their bills and they always make mistakes in supplying consumers. Sometimes, they bring the bills even before month-end and you can stay till the end of the month without power supply. The government should tell them to account for all the funds being channeled to the sector.
They should make power-supply effective—Olajide Akingbade
I am totally against this wicked compulsory increment of monthly tariff from N500 to N750. It is daylight robbery. You can't imagine PHCN increasing the unjust tariff four times within the short period of introducing the prepaid meter. They should first think of how to better their services before initiating the idea of tariff increment.
They said is for a limited time–Jasper Ezeagwu
When I noticed the new charges on my bill, sincerely I was rattled because they started with N150 and later increased it to N300 and to N500. Now it's N750. So I quickly rushed down to PHCN office in FESTAC town, before the Customer Complaint department made me realize that every month of July is higher because of the energy they purchase from their major distributors but by August, if it continues, then more questions will have to be asked because their service does not justify the amount.
They should reduce their tariff -Oshodi Omoyele
The increment is terrible and unjustifiable; they just want to inflict more suffering on the masses every time. The services they render do not justify what we pay. If they are rational enough, they ought to reduce the service charge from N500 that it used to be to N200 because of their poor performance. This N750 is unjust extortion.
It will soon go up to N1,000–Okechukwu Anthony
It is very terrible and annoying. Despite the poor services PHCN renders, it still has the effrontery to increase the tariff from the initial N150 to N750. What the authority of PHCN is otherwise telling Nigerians is that before next year, we should be getting ready to pay N1,000 for the services we are not enjoying.
Service charge should not be increased when services are poor–Mrs Eze
I sent by daughter to PHCN office to pay our electricity bill recently and she came home with the bill. When I read through it, I called her to explain what the N750 charge was about but she could not explain. So I went to their office myself where I was informed that it has been increased since June. Even if there should be any change in the tariff, should it be at a time when there is no improvement in their services and many people have lost confidence in their services. They used to give us power at night and then black-out by the day but now even for three days stretch, they have not given us power to justify the N750 service charge.
There is no justification for it –Oforgbu
I am highly disappointed with the whole idea of this cruel N750 service charge PHCN is introducing. PHCN in all ramification is not living up to expectations based on the fact that they are being managed by government and we are not supposed to revolt against the government of the day. But their services don't justify the charges they are introducing now.
It's extortion–Ezekiel Jomaya
The increase is unjustifiable because their service is yet to be constant. So what is the motive behind this monthly charge? We are not enjoying power except we fuel our generators constantly which people of neighbouring countries like Ghana hardly experience in their country. It's high time our leaders take the bull by the horn by making sectors as formidable as Power and Steel to be more effective in this country.
PHCN has failed— People's verdict
Undeserved punishment on Nigerians—Kuti Titilayo
The increment in PHCN charges has only brought undeserved hardship to Nigerians. Power supply in this country has continued to deteriorate despite the billions of naira expended to improve the sector.
Accurate measurement and effective pricing does not reflect in the management of PHCN. The supply and use of electricity services fall under economics of scale. What we need is accountability in power supply especially from PHCN officials. For instance, there are some houses in the rural area without meters, yet they receive bills at the end of the month.
The question is where is that money going to and how did they arrive at the bill? Again , the disconnection and reconnection fee collected by PHCN officials has no receipt. I will like to see the PHCN accounts some day.
Nigerians already have a strong resentment for poor governance, corruption and embezzlement of public fund and the increment of electricity charges may create civil unrest.
Again,the Federal Government should accelerate the entire production and distribution capacity of the power sector in order to ensure adequate and reliable power supply to stimulate economic recovery and development of the country.
Worse since the emergence of PHCN — Odubela Olawunmi
PHCN is not helping the economy of Nigeria. It was even better when it was National Electric Power Authority NEPA. Then, we enjoyed low charges like N1200 and stable electricity . Supply has been worse since the emergence of PHCN, high charges without regular supply.
Presently ,most areas of Lagos State are in total darkness. Some areas in Lagos even operate on two days on and a day off. The electricity supply is less than six hours on daily basis and at the end of the month, the least bill is N7000 for what I did not use. As a good citizen of this country, I pay my tax in order for the government to provide social amenities but the reverse is the case.
The epileptic power supply is affecting small scale businesses in my area. Many shops owners have abandoned their shops since they cannot afford the use of generators all the time, leaving landlords with vacant shops.
To make matters worse, armed robbers have also capitalize on this darkness to operate almost every night. This alone is saddening. After spending the day hustling, you return home to observe vigil for fear of being attacked.
I strongly believe that if Ghana can celebrate years of stable electricity, then nothing should stop Nigeria. The government should mandate the use of prepaid cards for every house and with that, you will be sure of paying for what you consumed.
I cannot pay charges that is equal to my house rent—Femi Akinyemi
A civil engineer and contractor: As far as am concerned, hiking of PHCN is out of it. I cannot imagine paying bill that is almost the same with my house rent. In fact, I still wonder if Mowe, Ogun state is still in the map of Nigeria. Here, we suffer inadequate transformers. Even when there is power supply ,most part of the environ would not have electricity or have a low voltage. I suggest the government works on this and forget anything about increasing charges.
*Anozie Egole, Olayinka Ajayi & Aderonke Adeyeri, Vanguard