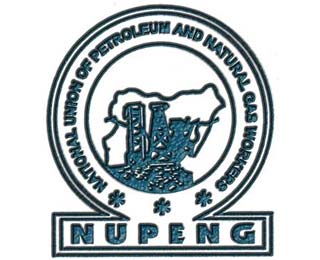 OpeOluwani Akintayo
Lagos — The National leadership of Nigeria Union of Petroleum and Natural Gas Workers, NUPENG has put on hold industrial action against American oil giant Chevron.
In a statement signed by its National President, Comrade Williams Akporeha, on Friday, said its plan to proceed with a strike after the seven-days ultimatum lapses were necessary following the intervention of Mallam Mele Kyari, the Group Managing Director and his management team.
SweetcrudeReports had earlier reported about an emergency meeting between NNPC, Chevron, and NUPENG today in Abuja.
NUPENG had accused Chevron of breaching contract agreement with employees and laying off hundreds of its staff.
However, Comrade Akporeha said there is already "appreciable progress" being made as discussions continue.
"…that the Union hereby suspends with immediate effect the planned industrial action slated for next week', the statement read.
"It should be put on records that this abrupt suspension became inevitable due largely to the timely intervention of Nigerian National Petroleum Corporation (NNPC) having engaged NUPENG and all concerned stakeholders at two separate meetings on Thursday 1st and Friday 2nd day of August 2019, to correct the anomalies and ensure that the agreement is respected".
"All our members are directed to step down the RED ALERT message, continue rendering their normal and lawful services to the nation while members of the general public are also enjoined to avoid any panic action/measure as we assure all and sundry of normal supply and distribution of petroleum products across the country".
"It should be noted, however, that talks are still ongoing between NUPENG and all affected stakeholders to amicably resolve the matter putting into consideration the collateral economic damage the industrial unrest could possibly lead to in the country if not immediately nipped in the bud".
"It is our firm belief that the ongoing talks will meet the yearnings and aspirations of our demands and that of our overstretched and hardworking members in the interest of industrial peace and harmony.
Our solidarity remains constant!! For the Union makes us strong!", the statement read.