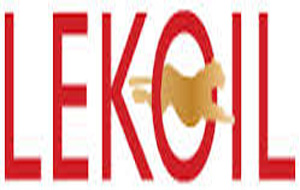 20 September 2017, Sweetcrude, Lagos – Lekoil, Africa focused oil and gas exploration and production company, says it isin discussions with potential partners for the financing of the appraisal programme for its Oil Prospecting Lease, OPL, 310 in Nigeria.
It said that following this, and subject to the fulfilment of a number of conditions including a positive well result, Baker Hughes, it plans to invest funds towards the projects full field development.
Lekoil estimated this cost to be US$400 million for full field oil development and US$600 million for subsequent upstream gas field development.
Optimum is Lekoil's partner and license holder of OPL 310. But, according to information gathered by SweetcrudeReports, a tussle is currently on between the two companies over the asset.
It was learnt that the row followed delay by the Department of Petroleum Resources, DPR, to grant consent to renewal of the oil block license.
Lekoil had an agreement with GE Oil & Gas (and now Baker Hughes) for technical partnership and investment in appraisal of the discovery, possibly leading to discovery of first oil on the Ogo field.  The two companies already signed a Memorandum of Understanding.
However, we learnt that OPL 310 expires in 2018, and Lekoil is expecting DPR to give the second of the two consents of Nigerian authorities on OPL 310 but, Optimum is angered that Lekoil did not consult it before taking such step.
The consent to complete the transfer of the original 17.14% participating interest that Lekoil acquired on the lease in February 2013 was granted by the Minister of state for Petroleum Resources in June 2017, remaining DPR's approval upon ministerial consent for a second acquisition that the company made on the same block.
In November 2015, Lekoil acquired Afren's remaining 22.86% participating interest in the block.
However, Lekoil feels constrained to proceed on its plans as it could not get ministerial consent because Optimum, which is the licence holder and Lekoil's partner, is not a technically resourced company.
Now, Optimum feels cheated, saying it ought to have been consulted when Lekoil acquired the equity from Afren, refusing to append its signature for DPR's approval. 
Without a go-ahead from Optimum, Lekoil will be denied a consent. Optimum is now pushing for a renegotiation of terms and Lekoil is having none of it.