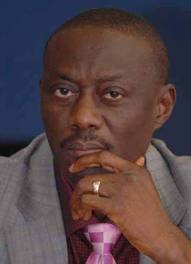 21 June 2012, Sweetcrude, Lagos – The Southsouth Chamber of Commerce, Industry, Mines and Agriculture (FOSSCCIMA) has urged immediate action on the adoption and implementation of the Petroleum Industry Bill (PIB) and the Local Content Act to give Nigerians increased hold on the oil industry.
President of the Chamber, Mr Billy Harry, made the call when he visited the Director of the Department of Petroleum Resources (DPR) in Lagos.
"The (Local Content) Act provides that every multinational oil company operating in Nigeria must domicile a minimum of 10 per cent of its annual profit in Nigerian banks, which means Nigerian banks will have more money to fund investment in the country," Harry said, adding that local insurance companies are empowered by the Act to carry out all aspect of insurance in the oil and gas sector except where in the opinion of the Nigerian Insurance Commission (NIC), the capacity of insurance companies have been exhausted.
He noted that "other impactful provisions of the Act include the creation of a special Fund into, which one per cent of every contract awarded in Nigeria's oil and gas sector shall be paid for the purpose of building capacity and capability in the sector" and that "this provision is meant to take care of funding local capacity building to ensure that greater percentage of the projects in the industry are done in Nigeria by Nigerians"
" FOSSCCIMA is, therefore, imploring DPR, to immediately take proactive steps to ensure that besides their statutory roles, every other entity involved in the implementation of Nigerian Content under the Nigerian Content Act and the Petroleum Act cap 350 Laws of the Federation of Nigeria should partner with key stakeholders including the civil society to monitor the implementation of Nigerian Content in the industry," he further stated.