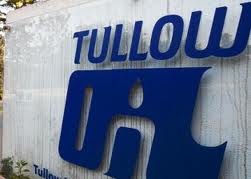 21 August 2012, Sweetcrude, NAIROBI – UK's Africa-focused Tullow Oil has begun drilling of a second exploration well in north-west Kenya as it seeks fresh success after hitting Kenya's first-ever oil discovery earlier this year.
The onshore Twiga-1 wildcat is being drilled on Block 13T, about 30 kilometres west of the Ngamia-1 well in the Turkana region where the major oil find was made in March and is currently being tested for commercial viability.
"It's a lesser risk than when we were drilling Ngamia-1, but the only way to know what's in there is to drill," Tullow spokeswoman Anne Kabugi told Reuters.
The well's target depth is about 3000 metres and it will take several months to complete, Kabugi said.
Tullow Kenya's managing director Martin Mbogo has said previously the company believes that any oil or gas in the Twiga well would be from a different reservoir to the one tapped in March.
Kenyan has high hopes for the Ngamia-1 well and announced this month that it would build a new refinery and pipeline network to accommodate the crude flowing out of Turkana and nearby regions.
"We want to supply the rest of Kenya with refined products from that refinery. We believe, after our discovery is found to be commercial, it should be more than we need for our domestic needs," Energy Minister Kiraitu Murungi said recently.
Tullow, the largest exploration licence holder in Africa, has a 50% stake in Block 13T with Canadian partner Africa Oil holding the remainder.
The British explorer also holds a 15% interest in the Mbawa-1 wildcat currently being drilled off Kenya by operator Apache about 70 kilometres east of Malindi.
Kenya is looking to cash in on the rush by explorers to exploit the prospective East
Africa play in the wake of significant gas discoveries off Tanzania and Mozambique.