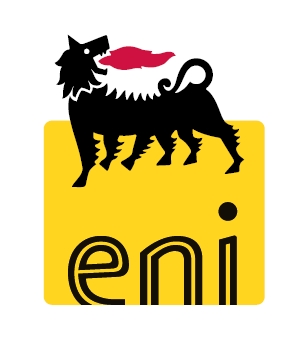 01 January 2018, News Wires — The fact even senior managers privately described the plan as "Mission Impossible" showed the scale of the task: Italian energy giant Eni SpA wanted to produce gas from the Zohr field little more than two years after finding it in August 2015.
But this week, the Mediterranean's largest gas field — lying about 200 kilometres (168 miles) off the Egyptian coast — began pumping, defying skeptics both inside and outside the company.
"We presented our development plan to Egypt's minister after two weeks," Chief Executive Officer Claudio Descalzi said in an interview in Port Said, the dusty town three hours from Cairo where the gas arrives on the Egyptian mainland. "Nobody believed what we were going to do, analysts said we were crazy; now we can say they were wrong and we were right."
The quick turnaround from discovery to production hasn't gone unnoticed in the industry, and while it's not as fast as shale companies have been known to move in Texas, North Dakota and other U.S. states — where new production is often brought in within just a few weeks — for Big Oil it represents a seismic shift.
"Its sheer size ensures a very competitive positioning along the cost curve compared to new supply coming onstream elsewhere, in particular from US shale," said Alessandro Pozzi, an analyst at Mediobanca SpA in London.
Light Speed
For an industry once accustomed to spending a decade or longer building mega-projects, the maze of steel pipes, offshore platforms and processing facilities that make up Zohr came online at breathtaking speed.  Analysts polled by Eni a month after the discovery gave only a 10 percent probability to the project producing gas "some time in 2019," according to an Eni memo seen by Bloomberg News. Twenty-four percent said "after 2021" was more likely.
Beyond the potential profit for Eni and a bonanza for the Egyptian government, which hopes to save billions of dollars in natural gas imports, the project could shake up the industry if others are able to replicate it, possibly transforming offshore oil and gas exploration by bringing in new supplies faster.
"Our philosophy is time to market," Descalzi said. "We changed all the industry strategy by breaking the contractual schemes and starting to move from investment authorization to production with parallel steps."
To keep things moving, Eni didn't hire a general contractor for Zohr, instead launching a direct tender process for technical components, including the longest umbilical cable ever used in such a project. At the onshore facility on the coast near Port Said 200 kilometers of pipe needed to be shipped from Europe.
This strategy has allowed Eni to generate more than $9 billion from its exploration activities between 2014 and 2017, according to the company.
To be sure, there is debate about how far the Zohr experience can be replicated elsewhere. Drilling in the Mediterranean is far easier than in the frigid Arctic or Brazil's ultra-deep offshore waters. Also, the Italian company benefited from a downturn in the global oil industry as prices crashed from $100 a barrel to $30 a barrel, reducing building costs.
Not All Luck
While Descalzi acknowledges that conditions were favorable for Zohr, he's convinced the company was smart as well as lucky and sees lessons for the rest of the industry. Already, Eni itself has begun applying some of the methods from Zohr elsewhere. The company started production at the Sankofa field off the coast off Ghana in May, just 29 months after discovery and three months ahead of schedule.
The industry should shift its focus "from outsourcing to in-sourcing," Descalzi said. "Things should move in parallel, of course this implies more risk, but it's mitigated by in-house expertise, and this leads to a lower overall cost."
Others in the industry are already showing they can move faster with projects and bring in new supplies cheaply, reducing the price of oil or gas needed to make a profit.