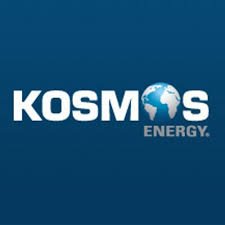 11 October 2018, News Wires — Oil and gas company Kosmos Energy said on Wednesday it was abandoning an offshore well in Suriname after it failed to find oil, the second well plugged in the region in recent months, but added that it plans to continue testing in the basin due to its potential.
The company also said it expects to generate substantial free cash flow in 2018, allowing it to initiate a dividend in the first quarter of 2019.
Kosmos said it encountered high-quality reservoir at the Pontoenoe-1 exploration well in Block 42 offshore Suriname, but the primary exploration objective proved to be water bearing and did not find commercial hydrocarbons.
"We are in the early stages of exploring the emerging Suriname-Guyana basin…. We believe there is significant remaining potential in Block 42," Kosmos Chief Executive Officer Andrew Inglis said, adding that the company's current plan was to test the next prospect in 2020.
The NYSE-listed company holds rights in Block 42 under a production sharing contract with the Suriname government-owned Staatsolie Maatschappij Suriname NV.
Kosmos said production in Ghana continues to grow after the Jubilee turret remediation work and the new wells brought online at both Jubilee and TEN during the quarter.
The company, which ended the third quarter with net debt of about $2 billion and liquidity of about $650 million, said it now expects 2018 capital expenses to be about $400 million.
Shares of the company had not opened on the London Stock exchange at 0742 GMT, with a wide bid-ask spread of 52 pence per share.