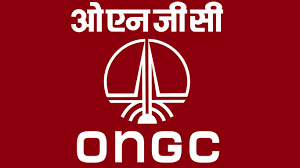 24 January 2018, New Delhi – The ONGC-HPCL is an innovative vertical economic integration of companies being done with a motive that goes beyond mere financial consideration, Indian oil minister Dharmendra Pradhan said. He was addressing a media interaction on state-run explorer Oil and Natural Gas Corporation's decision to acquire fuel retailer Hindustan Petroleum (HPCL) for Rs 36,915 crore.
Responding to a question on whether the acquisition falls under strategic sale and whether it is a part of the government's disinvestment strategy, Pradhan said: "That is why I have called this an innovative vertical economic integration. Why are you getting trapped in jargons like strategic sale and disinvestment? The government of India has given its own shares to another government-owned company at an appreciative good price and the government's revenue has also increased due to this."
He added that the government's aim behind the move was not just financial consideration and that the merger decision was taken considering the price volatility in the oil and gas industry which created the need for a company which could cushion the shocks of oil prices.
"Study of International models reveals that integrated oil companies are emerging as main players. The think-tank in the Government of India is of the belief that such a model is required to secure the interests of the country in the long run," Pradhan explained.
The government has set a disinvestment target of Rs 72,500 crore for the financial year 2017-2018, of which Rs 54,337 crore has been raised so far. "The acquisition of HPCL by ONGC is in line with the government's policy to efficiently manage its investments in CPSEs and improve the value of its enterprises for economic growth," Neeraj Gupta, Secretary at Department of Investment and Public Asset Management (DIPAM) said today.