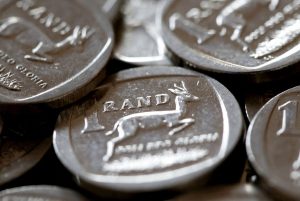 Johannesburg — The South African rand was stronger in early trade on Tuesday, the first day of the BRICS summit of emerging economies in Johannesburg.
At 0623 GMT, the rand traded at 18.8600 against the dollar, about 0.5% stronger than its previous close, helped by a weaker dollar on global markets.
South Africa will host the leaders of Brazil, India and China for the Tuesday-to-Thursday summit, while Russian President Vladimir Putin will join virtually.
Leaders will consider expanding membership of the BRICS grouping, as some members hope to position the bloc as a counterweight to the West.
Boosting the use of member states' local currencies is also on the agenda. South African summit organisers, however, say there will be no discussions of a BRICS currency, an idea floated by Brazil earlier this year as an alternative to dollar-dependence.
Russia's Putin is not travelling to South Africa because of an international arrest warrant for alleged war crimes in Ukraine.
South Africa's benchmark 2030 government bond was also firmer in early deals, the yield down 2.5 basis points to 10.510%.
*Tannur Anders, editing: Alexander Winning – Reuters