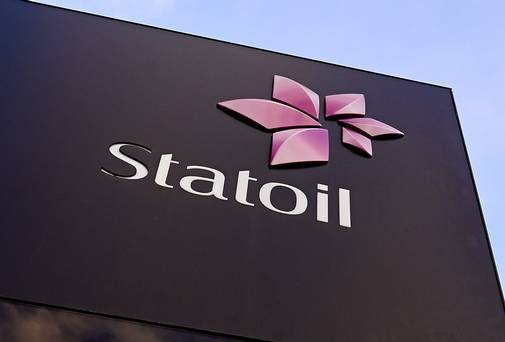 03 December 2017, News wires – Norway's Statoil ASA will focus exploration on its home turf next year as it seeks more oil and gas to run through existing platforms rather than gigantic deposits in frontier areas.
While global plans aren't yet complete, it's clear that the bulk of efforts will be in the company's own backyard, exploration head Tim Dodson said.
He confirmed that Statoil plans to participate in 25 to 30 exploration wells off Norway next year, with as many as two dozen of those split between the North and Norwegian seas, where platforms have long been in place.
"It's not really a year of big-impact prospects," Dodson said in an interview ahead of Statoil's annual Autumn Conference in Oslo. "It's more a year of value-creating, infrastructure-led exploration activity in Norway and the UK."
Oil companies have slashed exploration spending since crude crashed in 2014. Statoil will invest $1.3 billion searching for new resources this year, about a third of the amount in 2013. Nevertheless, cheaper drilling has allowed it to increase the number of wells to about 30 globally this year from 23 in 2016, and next year's campaign marks a potential doubling of exploration in the North and Norwegian seas.
That will be music to the ears of Bente Nyland, head of the Norwegian Petroleum Directorate, who recently expressed concern that exploration in the North Sea could fall to an 11-year low in 2017.
"It's really about making full use of the position we have, the infrastructure that's in place," Dodson said. "That infrastructure doesn't get any younger, so it's really about trying to hoover up and generate value. We can create a lot of value from these small discoveries."
While mature areas will make up a higher proportion of Statoil's Norwegian exploration efforts, the company will drill five or six wells in the Arctic Barents Sea in 2018 — at least as many as this year. The 2017 campaign there yielded disappointing results, especially at the much-anticipated Korpfjell prospect. While Statoil will drill a deeper well at the same license next year, it now has lower expectations, Dodson said.
The executive declined to estimate how many wells Statoil will participate in outside Norway next year, but shed light on some of the company's plans.
Statoil will operate a rig off Brazil through the year. It plans one well-test on the southern part of Carcara oil field — thought to hold about 2 Bbbl — and one exploration well on the northern part. It will also drill at the "sizable" Guanxuma prospect. It plans one well in Tanzania early in 2018, the last remaining "commitment well" in Block 2 Statoil will probably participate in "a couple" of non-operated wells in the Gulf of Mexico in Argentina, Statoil sees "some activity" in the Baja del Toro permit in the Vaca Muerta shale formation, which it entered this year It also sees as many as three wells off the UK, including potentially a follow-up on this year's Verbier discovery in the outer Moray Firth.
Statoil plans to release details of exploration spending at its capital markets update in February.