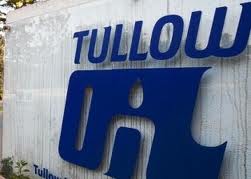 02 0ctober 2012, Sweetcrude, NAIROBI – Tullow Oil of United Kingdom has commenced drilling the Paipai-1 exploration well on Block 10A in the Anza basin, onshore Kenya.
Africa Oil, Tullow's well partner, announced on Monday the drilling rig Sakson PR-5 commenced drilling the well over the weekend.
The well will be drilled to a total depth of 4112 metres and will test Cretaceous and Jurassic sandstone targets.
Africa Oil chief executive officer, Keith Hill, said in a statement, Monday: "Paipai-1 will test a large structural trap in what is considered to be an oil-prone area of the Anza basin.
"Legacy wells have encountered significant oil and gas shows, but newly acquired seismic surveys have helped improve mapping and identify the Paipai prospect as a favorable and potentially high-impact exploration target."
Africa Oil estimates the Paipai prospect to hold prospective resources of 121 million barrels, based on a report from its own independent resource evaluator.