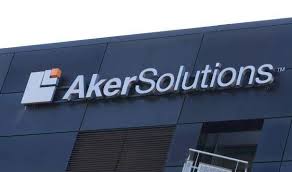 16 January 2018, Oslo – Norway's Aker BP will pay out $450 million in dividends for 2018, $100 million more than previously indicated, and has "a clear ambition" to raise them by the same amount each year to 2021, the oil company said on Monday.
"Our financial position has been strengthened. We have seen a rapid de-leveraging, and foresee a solid cash generation combined with a strong liquidity position," the company, 30 percent owned by BP, said in a statement.
Aker BP expects its production to be between 155,000 and 160,000 barrels of oil equivalents per day (boepd) in 2018 compared with a proforma output of 160,000 boepd in 2017, it added.
The company said production could rise up to 330,000 boepd in 2023, including both approved and yet to be approved projects, up from a previous estimate of 270,000 boepd.
"We are well positioned for further growth. The acquisition of Hess Norge in 2017 significantly enhanced our production and resource base …," Aker BP Chief Executive Karl Johnny Hersvik said.
The company plans investments of about $1.3 billion in 2018, with exploration expected to account for $350 million and decommissioning expenditure $350 million.
Following the acquisition of Hess Norge and approval of three new developments at the end of 2017, the company revised its reserves up by 202 million boe to 913 million boe.
Aker BP plans to drill 12 exploration wells in 2018, up from nine wells last year, with potential discovery estimates ranging from 50 to 150 million boe net for the company.
At the end of 2017, the company's net interest-bearing debt was estimated at $3.2 billion, up from $2.5 billion at the end of 2016.